Depending on how administrators have configured the UEM environment, users may need to manually activate BlackBerry Dynamics apps. In certain circumstances, BlackBerry Dynamics apps can also become locked, preventing users from accessing work data such as their email and calendar. Device users can use the UEM Self-Service console to generate an access key to activate or unlock BlackBerry Dynamics apps.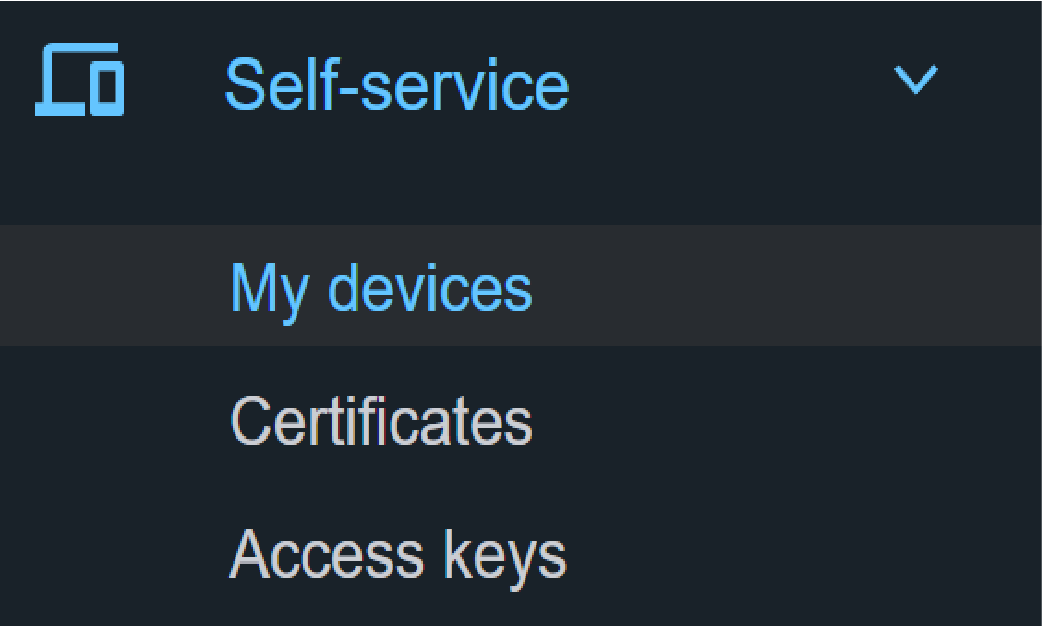 1. Click Self-service > My devices.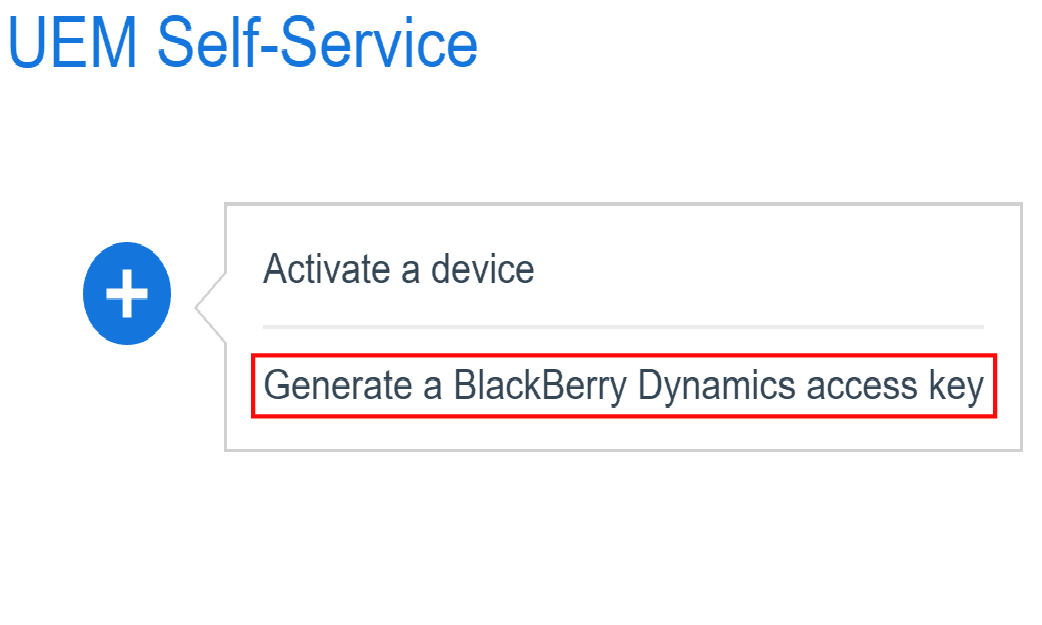 2. Click + > Generate a Blackberry Dynamics access key.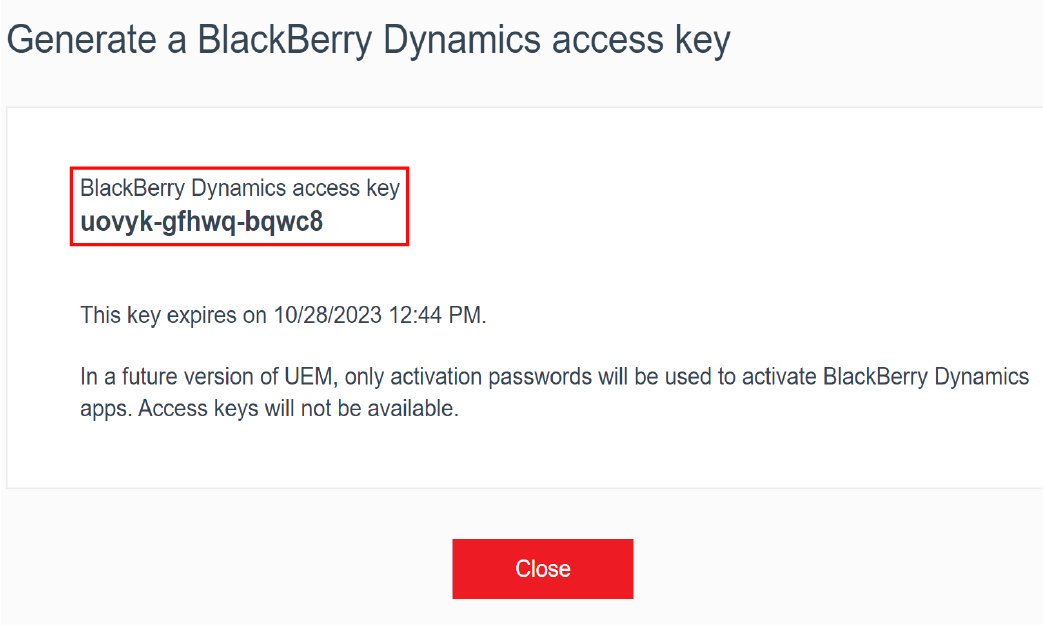 3. Copy the access key.
To see a list of access keys and their expiry dates, on the menu bar, click Access keys.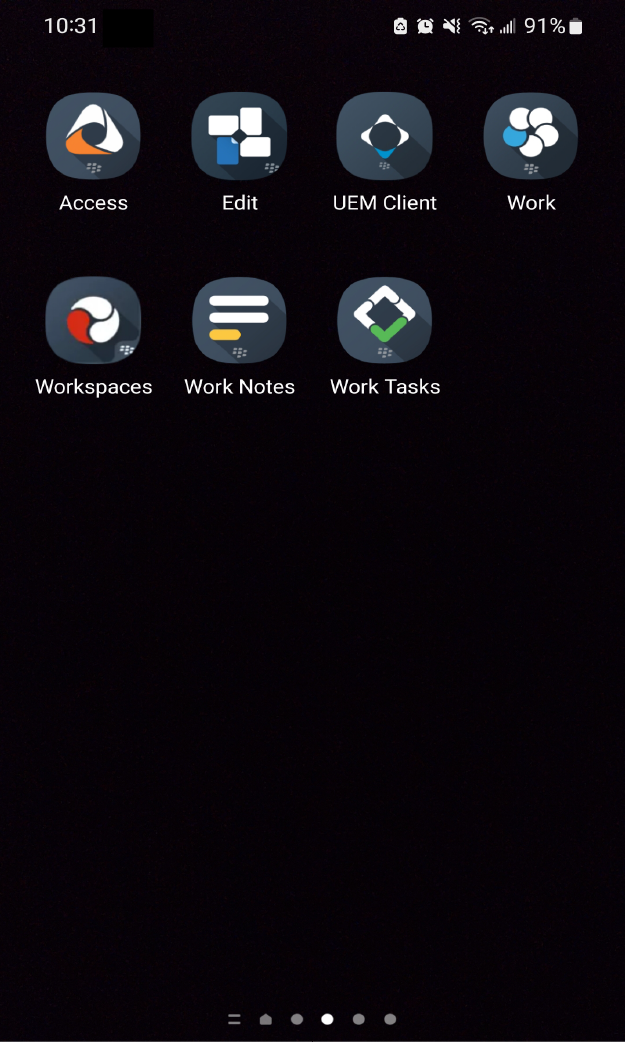 4. On your device, open the Blackberry Dynamics app.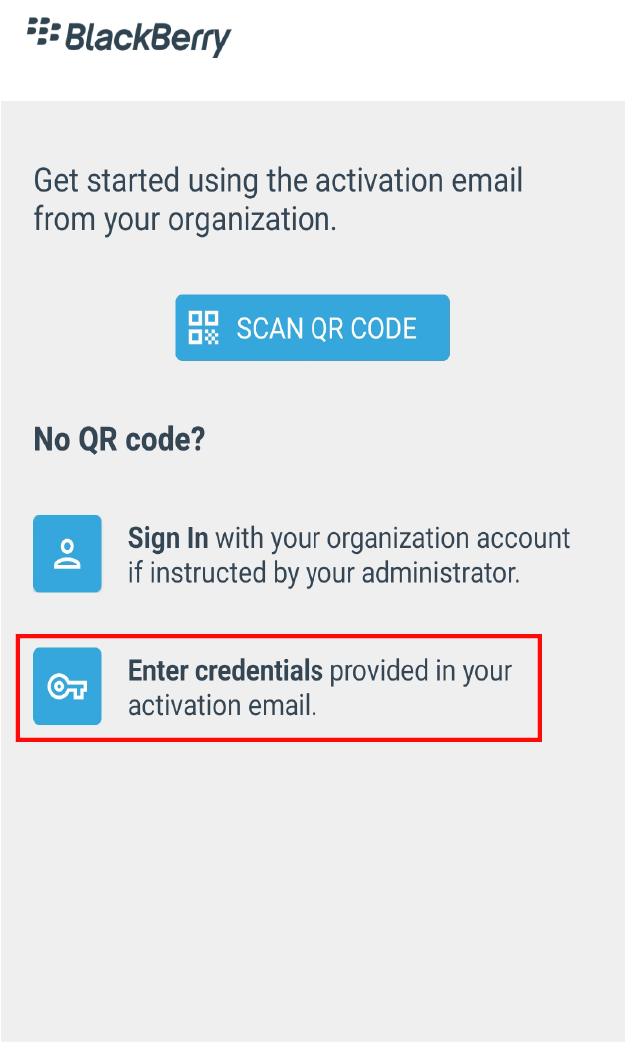 5. Tap Enter Credentials.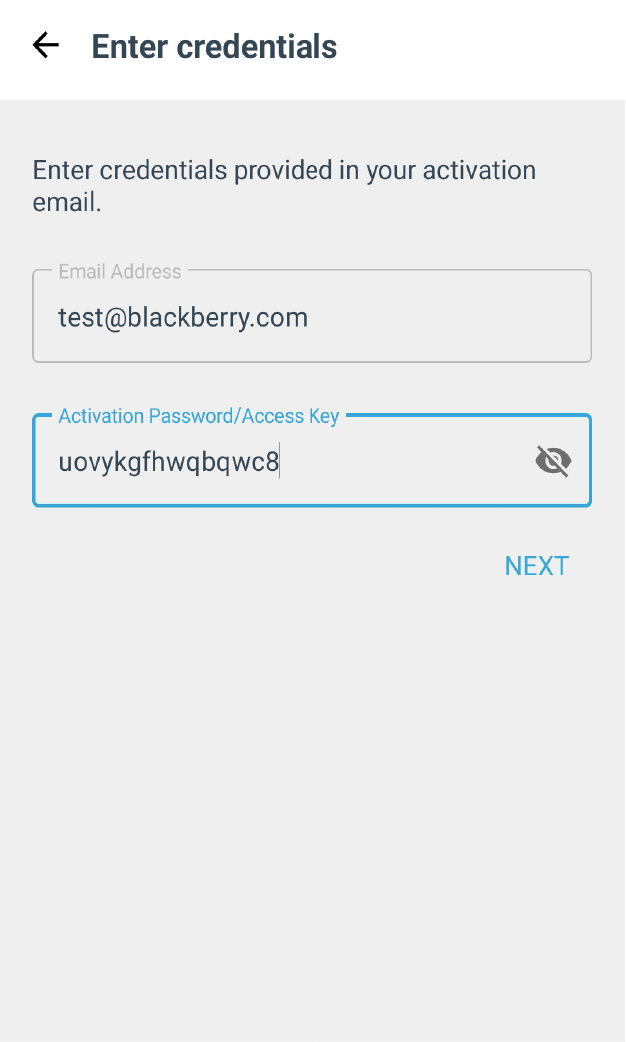 6. Type your email and the access key and click Next.
Follow the instructions on the screen to complete the app activation.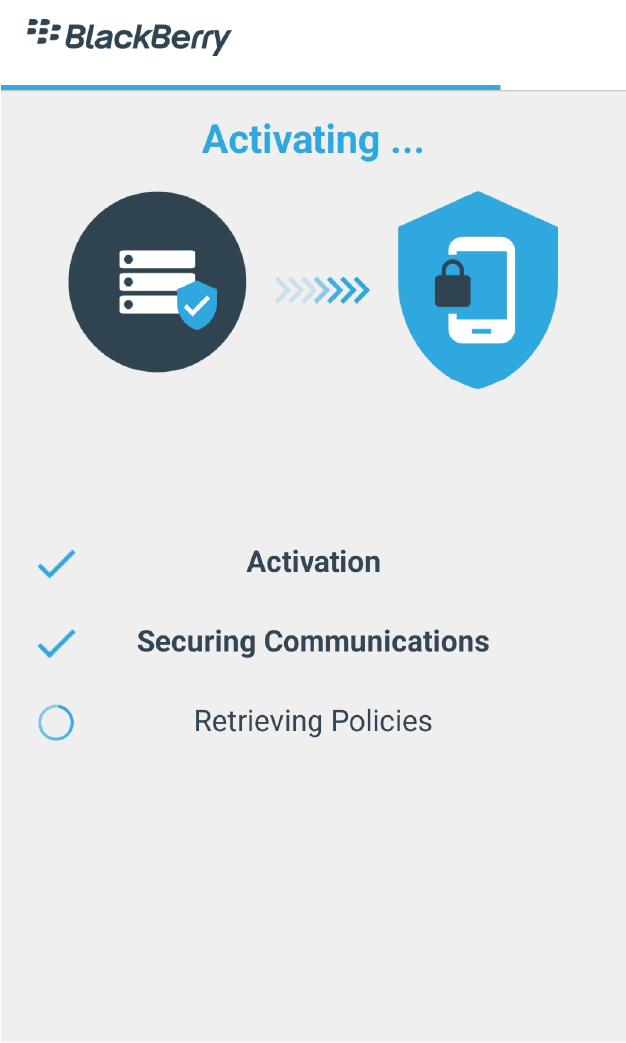 7. That's it!
You have successfully activated or unlocked a Blackberry Dynamics app using UEM Self-Service.
For more information on how to activate a Blackberry Dynamics app, see Create access keys for BlackBerry Dynamics apps.