You can use the UEM management console to create compliance profiles to set restrictions on certain actions and apps on a users' devices. You can send out a notification to alert users when their device is not compliant or if a violation is detected.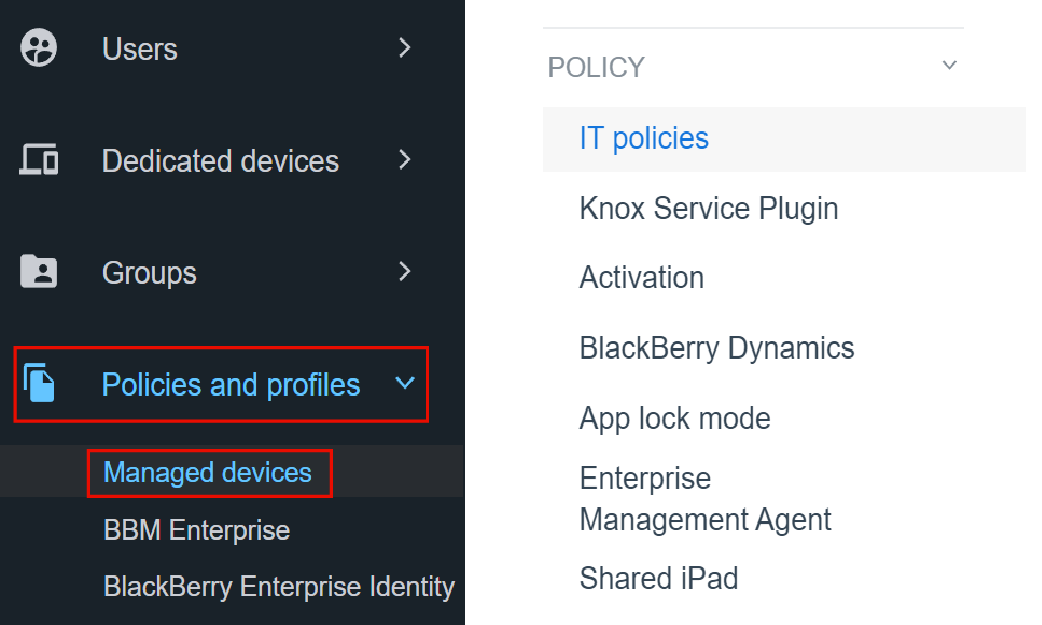 1. On the menu bar, click Policies and profiles > Managed devices.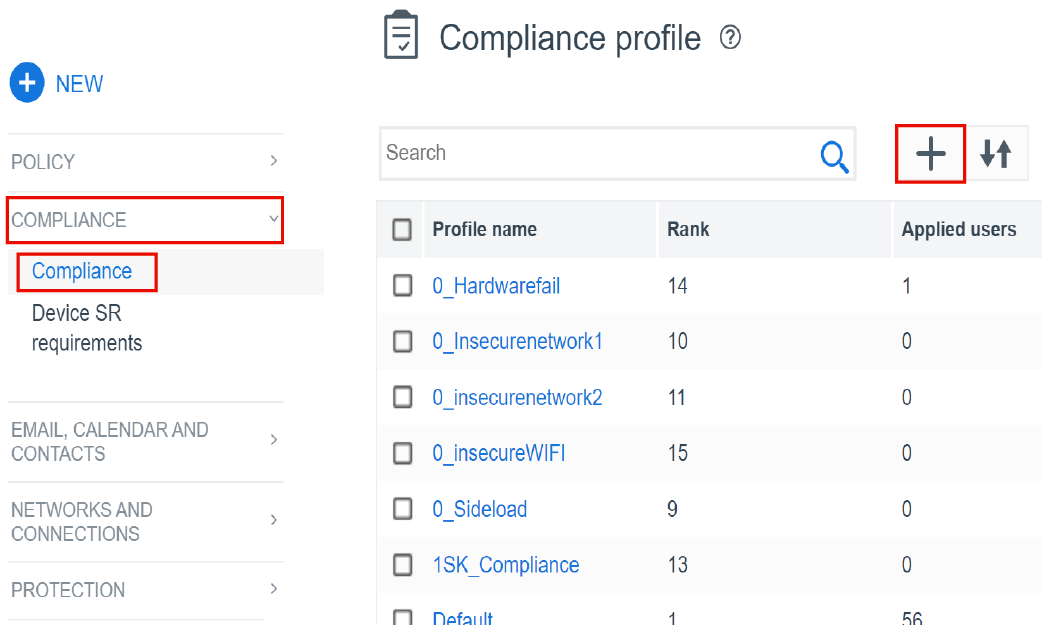 2. Click Compliance > +.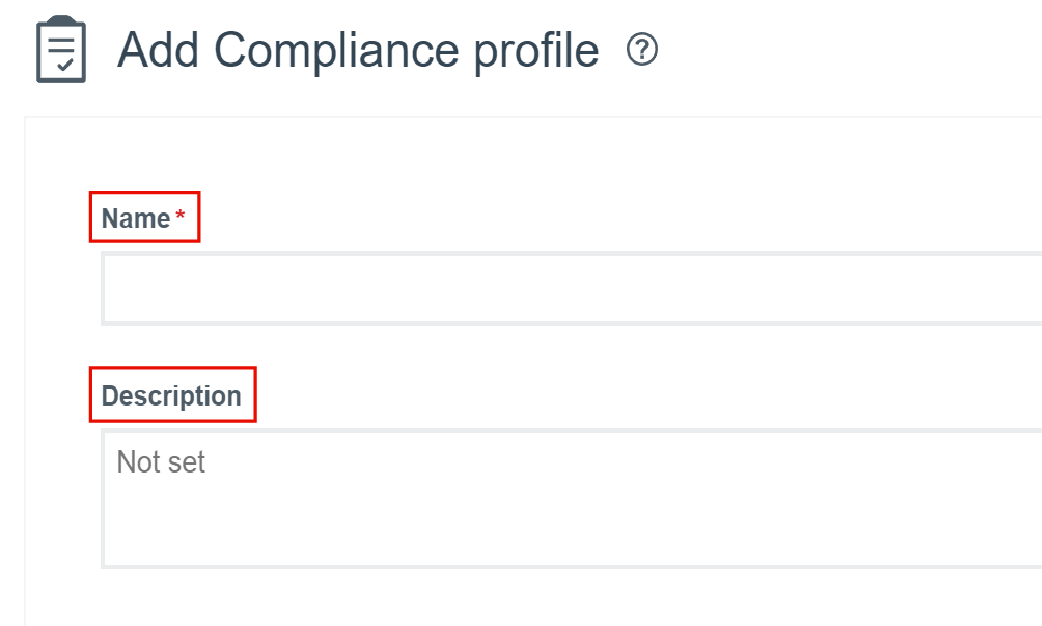 3. Type a name and description.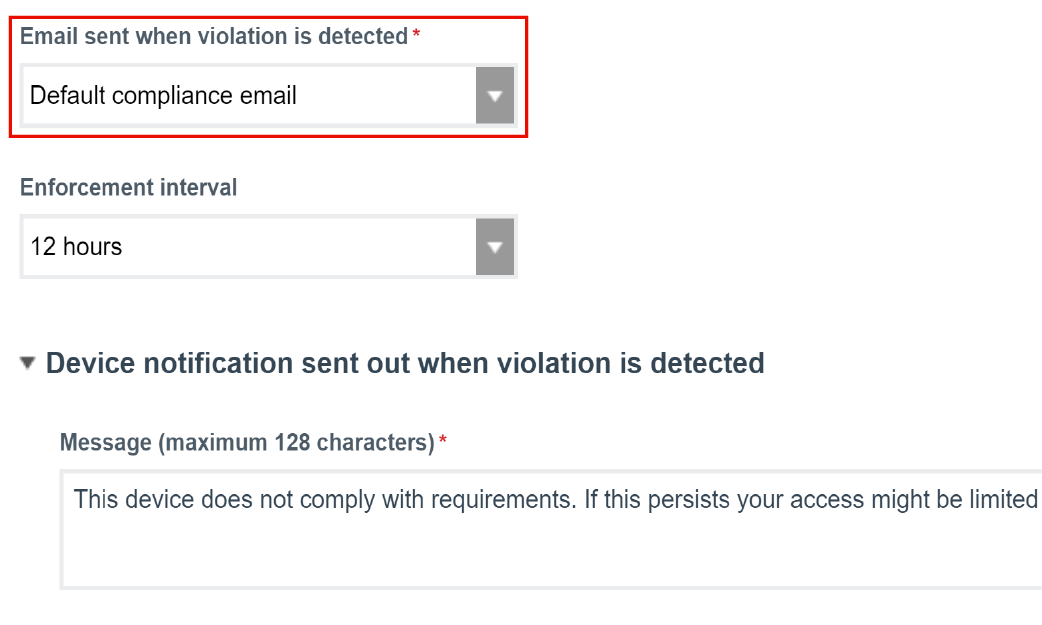 4. Select an email template.
When a device becomes non-compliant, UEM will send this email to the device user. Select the Default compliance email or you can create your own custom template. For more information, see Email templates.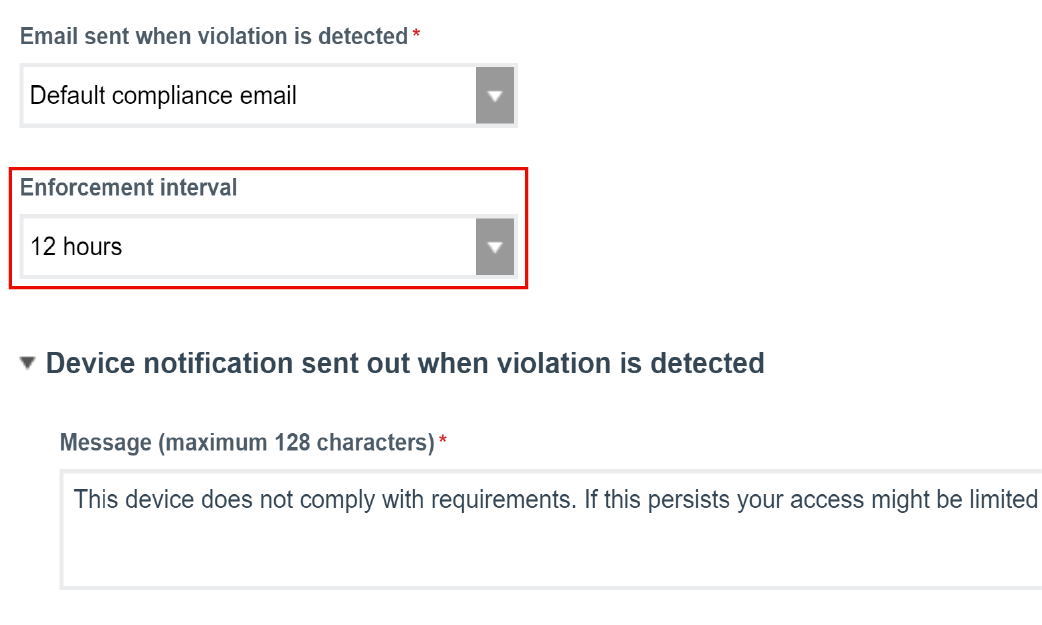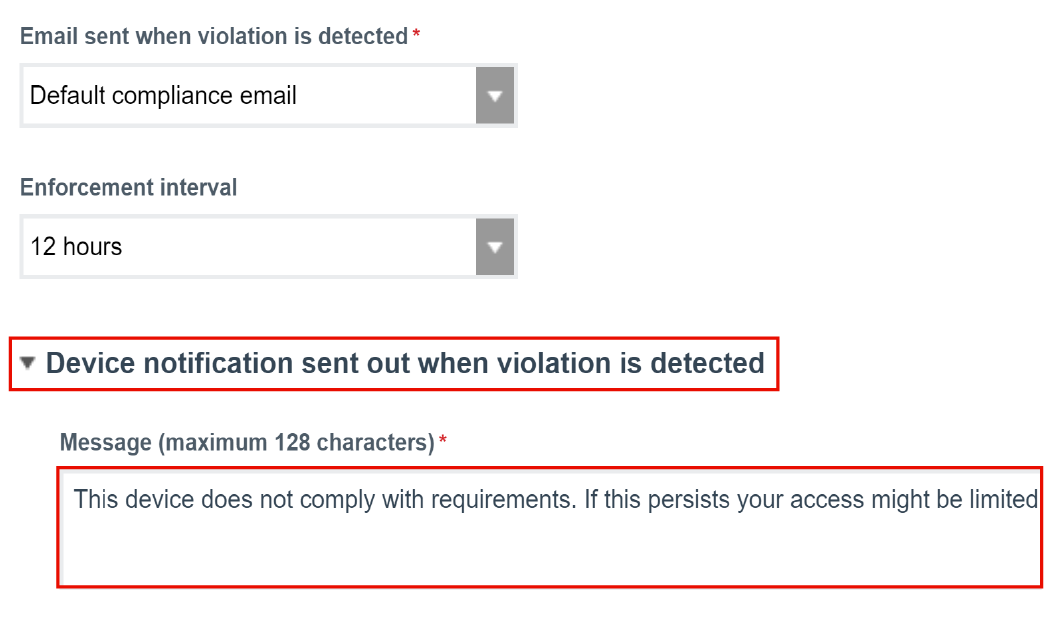 6. If necessary, change the device notification message.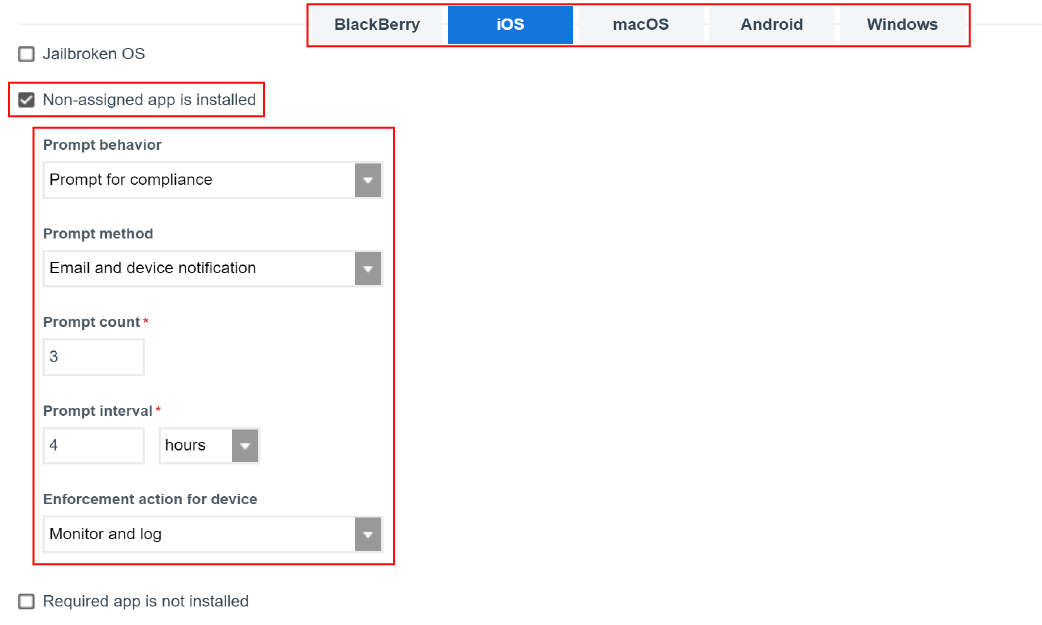 7. Click on a device type tab and configure the compliance rules.
For example, you can send a notification if a non-assigned app is installed, or if a device is out of contact. See the Compliance profile settings for a detailed list of all of the profile settings.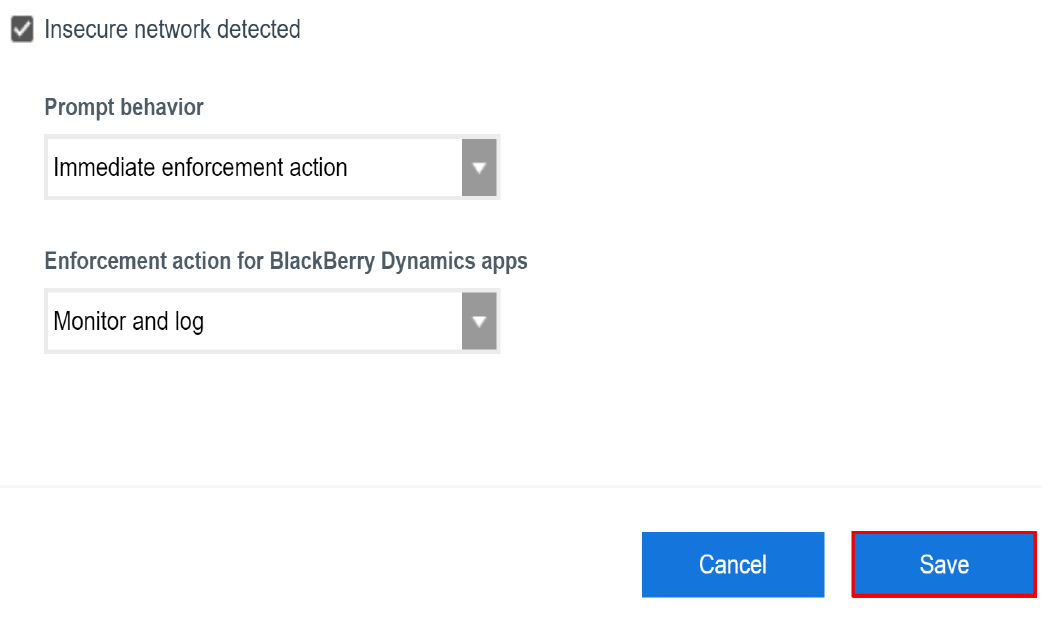 8. Click Save.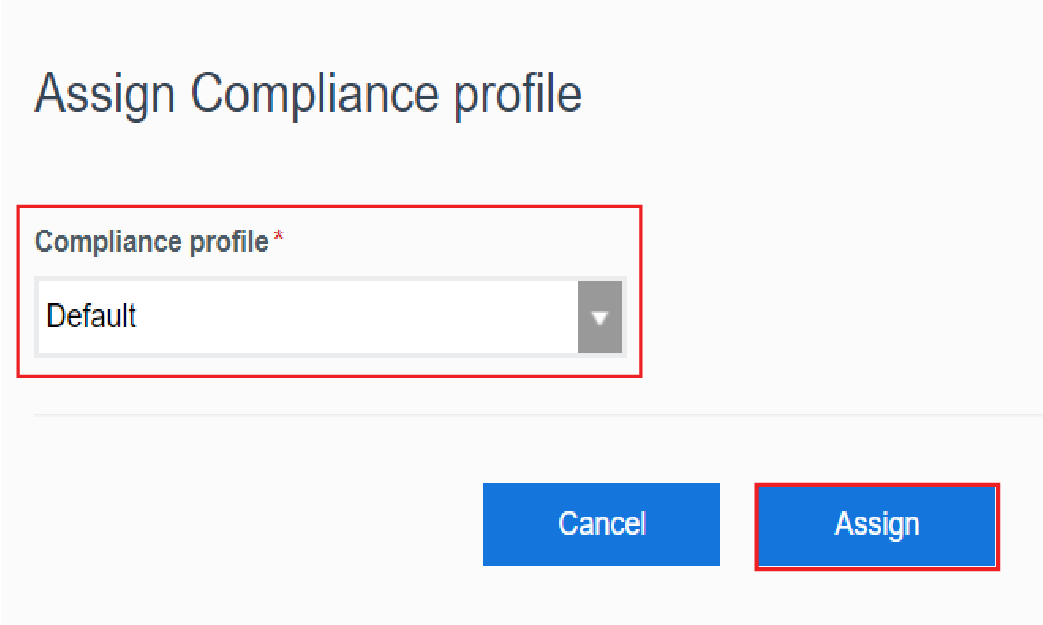 9. Assign the profile to users or groups.
For a compliance profile to take effect, you need to assign it to users or groups. For more information, see Assigning profiles.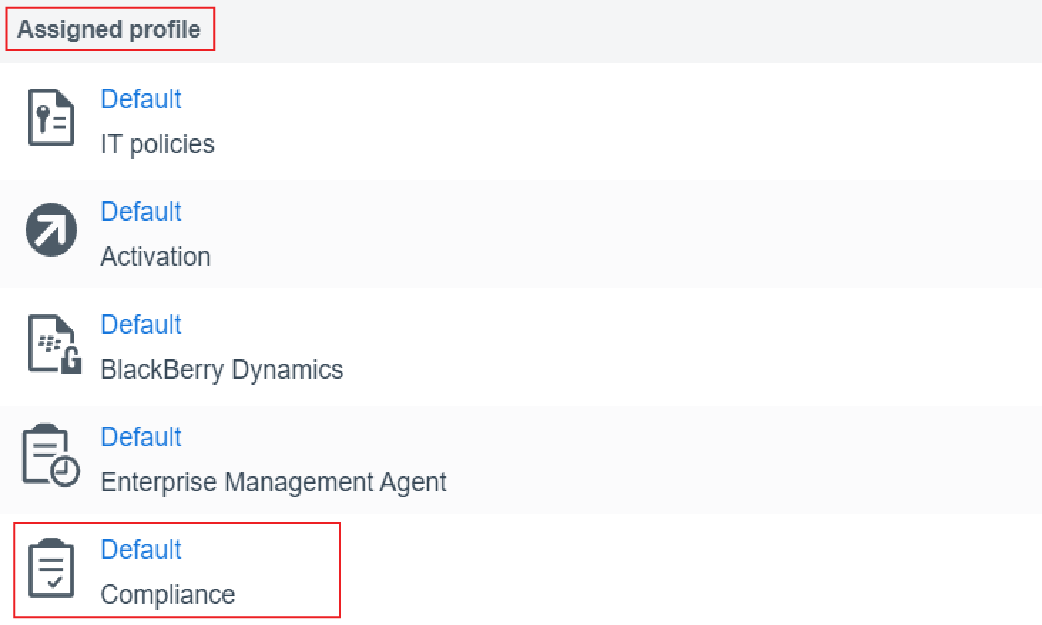 10. That's it!
You have successfully added and assigned a compliance profile.
For more information about enforcing compliance rules for devices and setting up compliance profiles, see Enforcing compliance rules for devices.